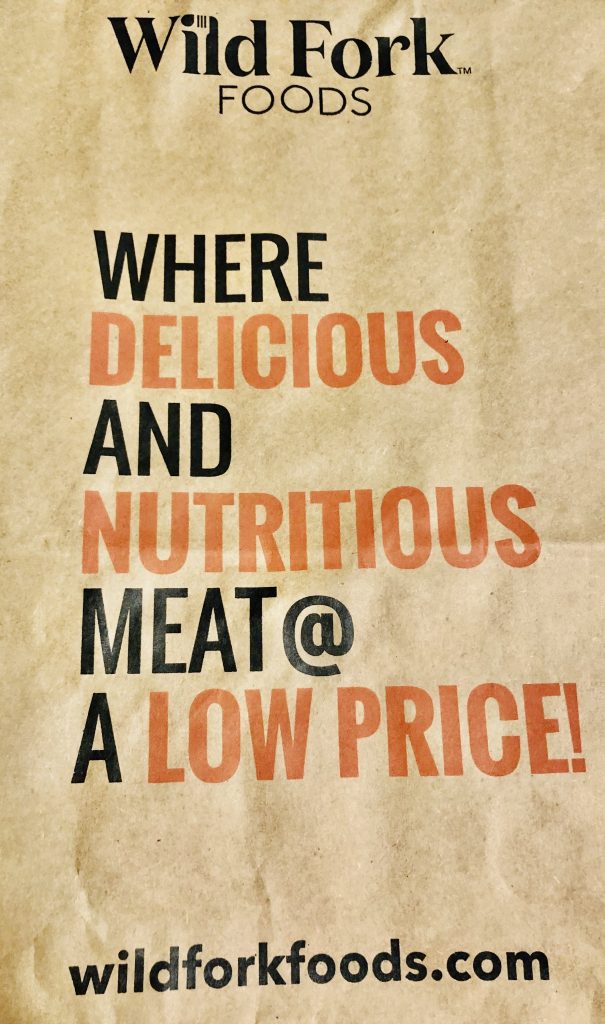 A couple of weeks ago, my husband and I had a socially distance dinner with our neighbors on their back patio. Dinner was delicious and when I raved about the meat, they raved about Wild Fork Foods, which had recently opened their Pinecrest location.
I had heard about Wild Fork before, from a foodie friend of mine who also happens to be a great cook. He had told me about their salmon and said he was so impressed by the quality. Now that I had heard about it from two reliable sources, I was ready to go visit a place I had been curious about, since I had seen its storefront in Coral Gables, across from the University of Miami.
Their Pinecrest space is approximately 5,000 square feet, typical of their store size, full of freezers and nicely displayed food options, from plain ingredients up to fully cooked. They have a variety of meat, including some specialty meats, such as alligator, yak and elk. They also have frozen sauces, side dishes, veggies, fruit and desserts. Based on their pricing, strategic locations, quality, and the fact that the pandemic has made people change their shopping habits to go out less frequently and order groceries on-line, I think Wild Fork is going to see success in the Florida market and will continue to expand. If you own a retail center, you may want to consider them as a tenant.
The post Wild Fork Foods Continues Expansion first appeared on ILoveSoFla.com.